24-Hour Traffic Control
and Flagging Services
Aloha Security, Inc. – Big Island, HI

Available by the Hour or by the Job

Aloha Security offers islandwide flagging and traffic control services by the hour or by the job. We are an American Traffic Safety Services Association-certified company committed to providing quality road, traffic, and highway traffic control designed to maximize safety for your employees as well as travelers passing through your construction zone or jobsite. Our traffic control services are available 24-hours a day, seven days a week to public and private contractors, as well as event organizers and commercial property owners.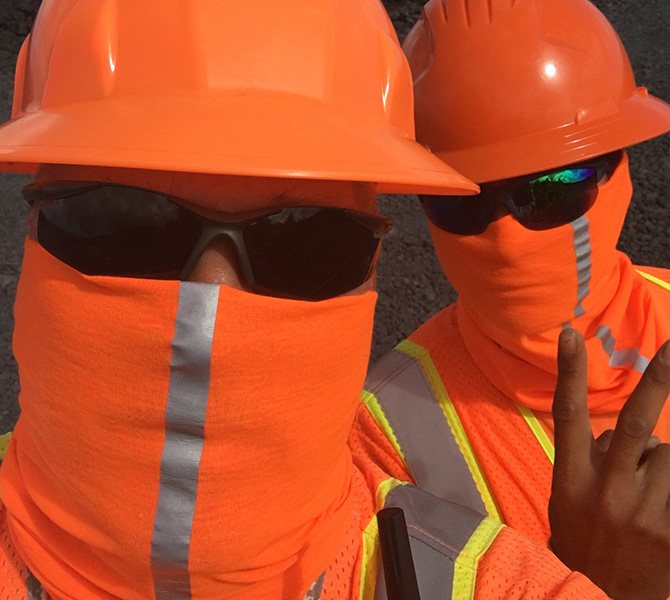 Work Zone Safety Is Our Priority
Aloha Security is able to provide fully trained and certified flaggers, traffic control technicians, and traffic control supervisors to help you complete your next project efficiently – and safely. We make it easier to comply with state mandates while helping you stay at or below budget.
Our skilled team enables your workers to perform their jobs effectively and with minimal disruption. When safely and performance matters, trust your work zone to the skilled, experienced professionals of Aloha Security.
Temporary Traffic Control Excellence in Big Island, Hawai'i
Our traffic control team receives extensive training to provide your project highly effective temporary traffic control in work zones and for special events throughout all of Big Island, Hawaii. We can slow, stop, and re-route traffic away from your public or private road, parking area, or staging location so that you have one less thing to worry about. Whether you require efficient advanced setup, rolling slowdowns, standard flagging service, or a customized traffic flow plan, we are ready to assist you.
Emergency Traffic Control
We are the team to call for auxiliary assistance with your storm, natural disaster and crisis emergency response. Aloha Security can be on-site promptly to help keep traffic away from tree removals, fire suppression, road damage, law enforcement matters, and many other critical and catastrophic situations. Whether you need standalone service or extra capacity to assist your municipal or private traffic control staff, you will find that our team of professional flaggers and traffic control specialists are a valuable part of your emergency response plan. At Aloha Security, we take great pride in keeping the communities we serve safe while doing our part to restore order.
Don't take chances. Trust traffic control for your next project or event to the certified professionals at Aloha Security. We have your back! 

For islandwide traffic control service on Big Island, Hawai'i, call Aloha Security at: 808-969-3300.