24/7 Security Guard Services
Aloha Security, Inc. – Big Island, HI

We Have Your Back
Aloha Security provides exceptional professional-grade security you can depend on. We protect homes, business properties, special events, and people throughout Big Island, Hawai'i. Our local guards are highly skilled, fully trained, and fiercely committed to safeguarding what matters most to you.
Experienced
Dependable
Professional
Licensed, Bonded, and Insured
Fully Vetted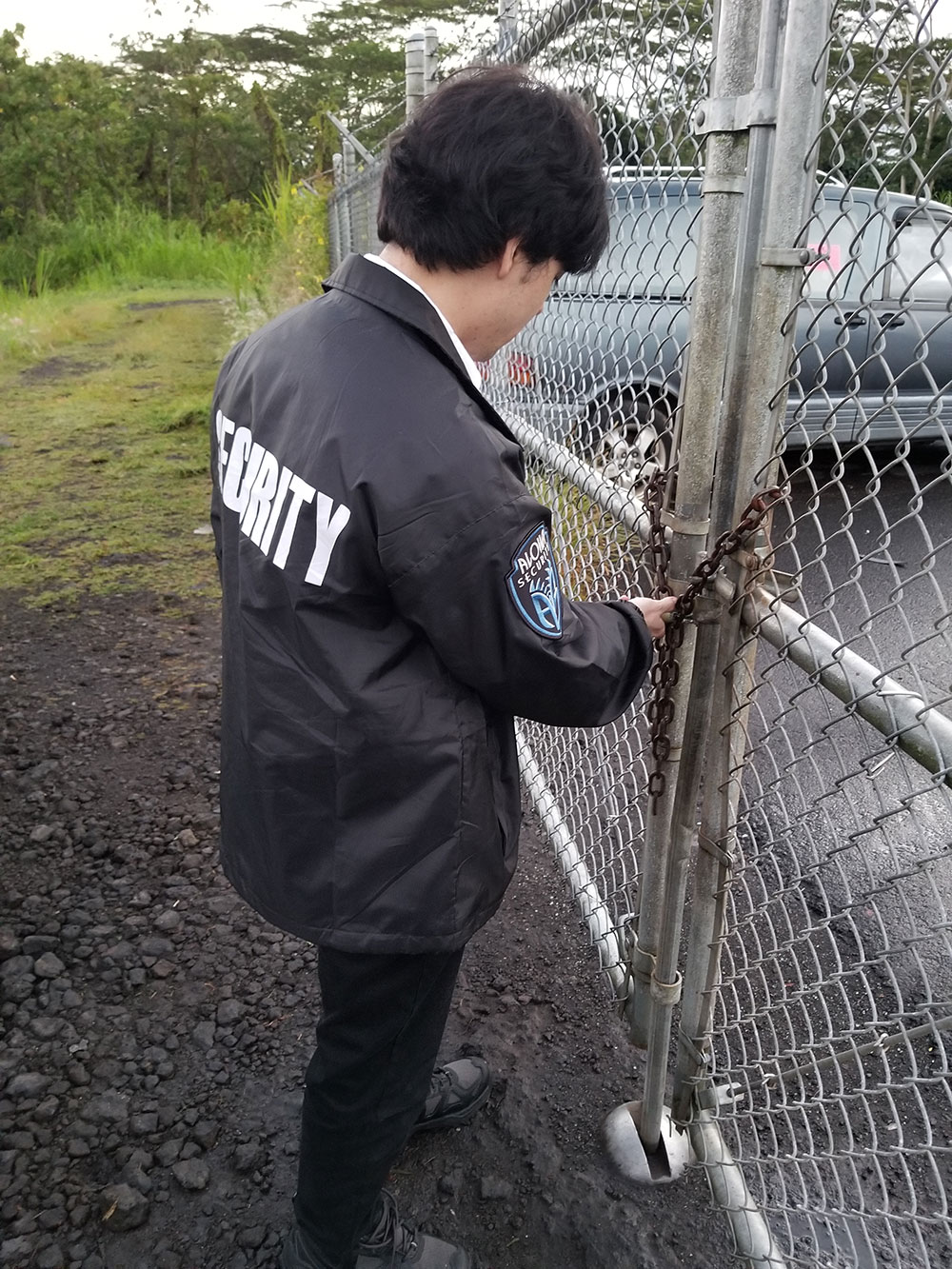 An Excellent
Security Solution
for Your Needs
When you choose Aloha Security, you are choosing excellent security services with affordable prices. We offer standing and roving guard services, as well as mobile guard options to best meet your needs. With our 24-hour service and flexible security options, Aloha Security will work with you to design a custom security plan for your home or business. We are committed to providing superior security services with dedication to excellence and solid reliability.
We're Always Ready to Protect You – 24/7 Support
Our security agents are capable professionals of the highest integrity. Our protocol includes comprehensive pre-employment screening and training to ensure that our security agents effectively meet the demands placed on them. We are always available – and ready to protect your assets with round-the-clock support. As always, our team is fiercely committed to safeguarding you and your assets on each and every assignment. Your safety is of the utmost importance to us.
Safety and Security Threats? Aloha Security Has Your Back
Whether you're facing a safety or security threat or want to take proactive steps to halt trouble before it starts, Aloha Security will work with you to develop a personalized security plan. From temporary construction site security, sensitive transports, and safeguarding the integrity of events and parties to full-time business, commercial, and government facility protection, Aloha Security has your back.